Talking Points #6 - Argument on "In the Service of What?" by Kahne and Westheimer
First of all, let me say that all these articles that we have read class so far has made me look life at differently. Am I the only one who is psychoanalyzing everything that I do now? I have to constantly catch myself saying the phrase "good job" and now this article has challenged me to think about the motives of my own service learning! Am I giving or caring? I ask that question because that's the central argument in this entire piece.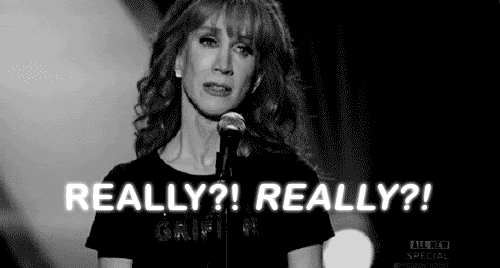 Kahne
and
Westhimer
give a brief historical background about Service Learning and the benefits that come from it. However, they illustrate two different types of Service Learning, charity and change. Who knew there was a difference between charity and change? I was always under the impression that if philanthropic you're fighting for a change. Charity is just merely giving to someone that is in need whereas, when you do something for change you are caring because you learn to understand the people that are in need. Or how Kahne and Westheimer put it, change becomes present when "the others reality becomes a real possibility for me."
The first example provided is the differing service learning project techniques between Mr. Johnson's class and that of Ms. Adams'. Johnson let his students decide what they wanted to do and every kid had a different service learning project that dealt with different issues. However, Ms Adams opted for a different route and decided to pick homelessness as the center for their project and every kid had to do something regarding that issue. Ms. Adams' class learned about their topic before going out their and actually doing their service learning project. These two classrooms dealt more with charity than change becuase like Kahne and Westheimer said, most students would just do chores and not really help anybody.
I understand what they are saying somewhat. They are arguing that service learning should be more than just giving! For example, if you are feeding homeless people at a soup kitchen, you should strive more than just to serve them a plate. The true service leaning comes from when you can learn from the homeless people. Success is reached when you can take something away from it that changes your mindset. Basically to implement change is to analyze the issues that get those homeless people in that situation to begin and to see how we can change that. Think back to when Kahne and Wertheimer talked about how the parents from the wealthy school had a problem with their children going to a poor school. They were surprised to find out that the kids at the poor school were some of the nicest people they have ever met! This is an example of change! They were able to leave with a different mindset.
I can relate this article to Five Reasons to Stop Saying Good Job, only because these articles both gave
me something to really think about that never even crossed my mind before and that's how they intersect. Much like I never realized how detrimental it was to say "Good Job" to a child, I never knew how much the word "charity" was different from what I thought it was. Charity is just the act of giving and it doesn't do anything to change the world. Sometimes the world doesn't need a "homeless survival kit" but rather someone to understand what social issues got them there to begin with and work towards changing that! So I will not say I that I'm involved charity but rather I'm involved with change. However, I will forever say good job whether or not it's psychologically bad for a child. Sorry but I like saying it
When I think of my service learning at my elementary school, I wonder if I'm working towards charity or change. I work with behavioral students and sometimes I feel like I'm doing the same things over again and the kids are getting bored. I never want to be that person that just shows up to just to get their hours in. I've made every effort to really get to know these kids to find out what they like and now I'm more confident in taking control over the assignments for the day! I know I'm supposed to follow the reading coach's instructions but the kids don't like doing the same things over and over again! I feel like these teacher's fail to understand these students aren't stupid just because they have behavioral issues. Their goal is for change, to get these students to a higher reading level but they are failing to see the issues surrounding this! So I'm taking this service learning opportunity as a change not charity. I'm not going to simple give them assignments to do. I'm going to be creative and see what inspires them to learn and what makes them not want to learn! I will get those students to a higher reading level!
Points To Share:
What can we do with our own service learning projects this semester that will help promote change rather than charity? I personally after reading this article have been even more motivated. If you think about it, when we visit these classrooms the kids are so used to see people come and go so they really aren't getting any stability. What are they learning? Are they actually learning from us? How can we change these kids' lives?